RAW Wheels & Tires
9030 Atlantic Blvd.
10:30 AM
-
7:00 PM
10:30 AM
-
7:00 PM
10:30 AM
-
7:00 PM
10:30 AM
-
7:00 PM
10:30 AM
-
7:00 PM
9:00 AM
-
6:00 PM
Cerrado hoy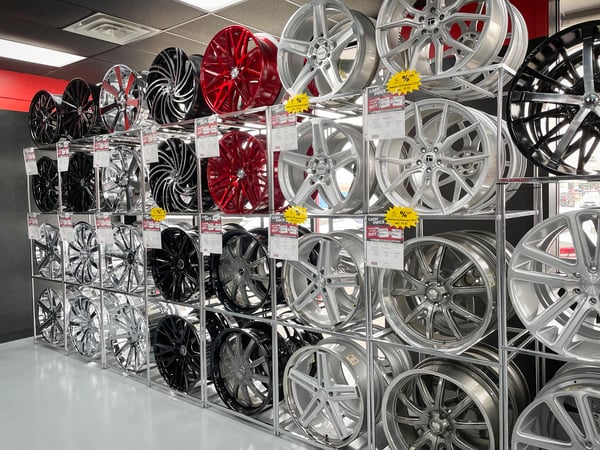 Horario
Día de la semana
Horario
Lunes

10:30 AM

-

7:00 PM

Martes

10:30 AM

-

7:00 PM

Miércoles

10:30 AM

-

7:00 PM

Jueves

10:30 AM

-

7:00 PM

Viernes

10:30 AM

-

7:00 PM

Sábado

9:00 AM

-

6:00 PM

Domingo
Cerrado
Benefits
Candados para los rines gratis
Compra Hoy o Pague despues
Instalacion Gratis
Inventario Enorme Disponible Hoy
Montaje y equilibrio gratis
Pagos Flexibles
Rines y Llantas de Marca a Precios de Descuento
Rotaciones de llantas gratis
Hacer Un Pago
EMPIEZA A COMPRAR EN RENT A WHEEL
INVENTARIO DE LA TIENDA DISPONIBLE HOY
Tenemos ofertas grandes de rines y llantas que han sido disfrutadas anteriormente. Ahorre hasta un 70% en juegos que han sido limpiados, inspeccionados, balanceados y listos para usar en su vehiculo por menos! (Los articulos que se muestran solo tienenfines ilustrativos, el articulo real no se muestra. Consulte la tienda para obtener mas detalles)
DINOS LO QUE PIENSAS
Nosotros descubrimos que las revisiones de los clientes son muy utiles para mantener nuetro negocio prospero. Realmente le agradeceriamos uns revision de usted!
About RAW at 9030 Atlantic Blvd.
Our RAW Wheels + Tires store at 9030 Atlantic Blvd. offers a large selection of in-stock tires and wheels in Jacksonville, FL. We make the tires, wheels, accessories and services you want for your car or truck affordable with great cash prices and flexible payment plans with low weekly payments. For our Rent-To-Own customers, we also offer free installation, free mounting & balancing, and free rotation and balancing for the life of your tires. Our trusted experts are available to answer your questions and help you make a confident purchase of your next street, muscle, off road, luxury, OE, or specialty rims & tires in Jacksonville.
SHOP RAWWHEELS.COM